God gave us all Unique gifting's ,talents and all Christians are unique parts of the body of Christ who were all crafted by God with a sole purpose of worship especially of God. The Christ Centric Unity project is developed on the basis of John 17:22-23 which calls for one-ness in Christ and verse 23 explains Christ as being the most perfect form of unity.

G-52 Inspirational in partership with The One Question Network joined forces with eight artistes ,six producers and six studios from three African countries to compile  The Eternity riddim-African release.
The Eternity riddim-African release features artistes of different genre backgrounds like Rnb,hip hop & reggae dancehall from three African countries, Uganda, Kenya & Ghana and they are: Brian wade (Uganda) , Clint Muhoozi(Uganda), Cj Chosen(Uganda), Andrea Presson(Uganda), Race T(Uganda),Aggrey wordxclusive , Suz eye(Kenya) & X4G(Ghana). "We are one,centric on christ"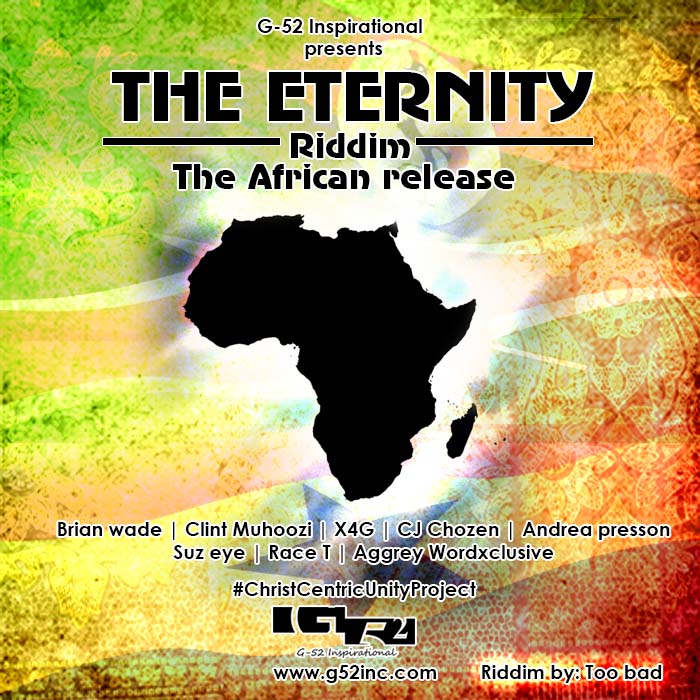 TRACKLIST
One Blood-Brian wade Producer: Drift Studio: K.Y.A Records
All about Christ-X4G Producer:Usherbeats Studio:Moni3 Studios
Eternity-Clint Muhoozi Producer: Jonnie beats Studio: Big tune
Prayer afi dem – Cj Chozen Producer: Aggrey wordxclusive Studio: Fame records
Mama-Andrea Presson Producer: Roy Kasozi Studio: Roy studios
Grace-Race T feat Aggrey wordxclusive Producer: Aggrey wordxclusive Studio: Fame records
Surrender-Suz eye Producer: Nebert Najori Studio:Phat eternal records
CLICK HERE TO DOWNLOAD THE FULL RIDDIM
Deejay One from Kenya made the official Mix to the riddim: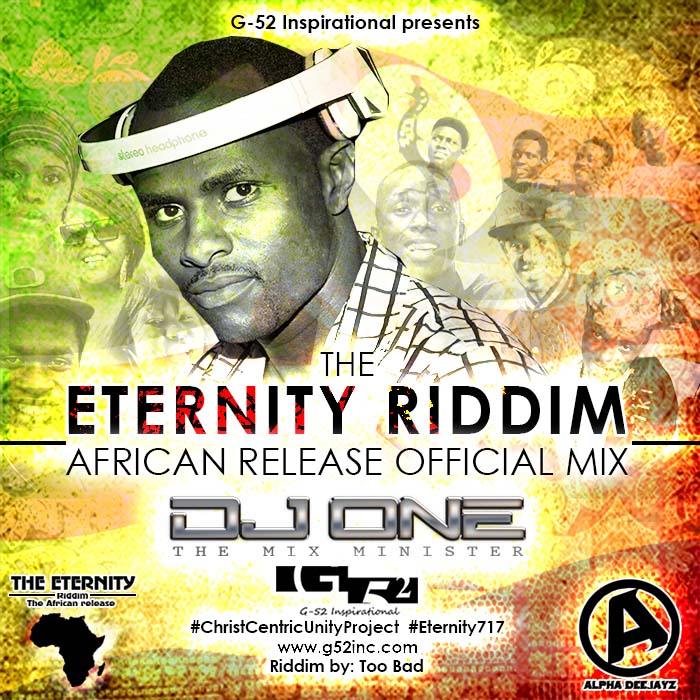 CLICK HERE TO DOWNLOAD THE OFFICIAL MIX
LAUNCH EVENT: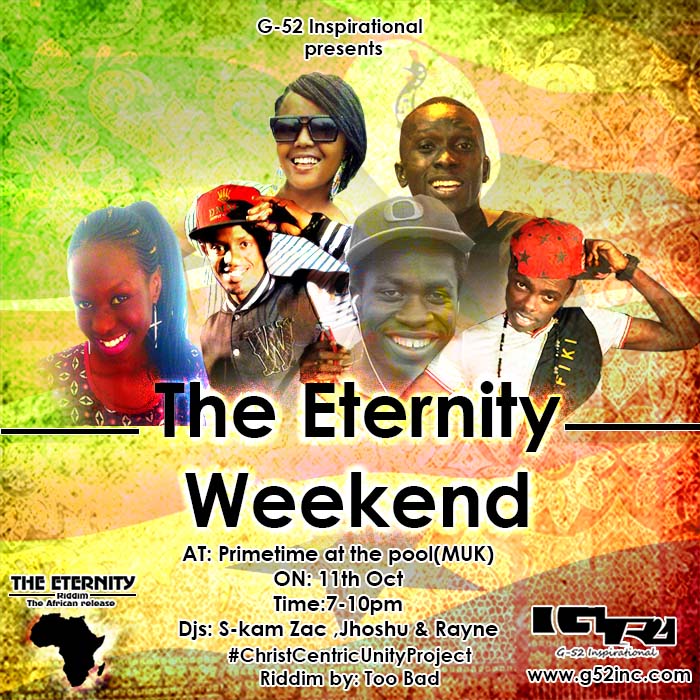 The Eternity Weekend had live perfomances from the Ugandan artists on the riddim and fans had lots of gifts to win including free Eternity Riddim CDs,posters and many others.
RIDDIM BY: Too Bad USAGE RIGHTS: Dj Navas Casanova
POWERED BY: G-52 Inspirational , The One Question Network | Zyee Idyaz Ltd
CLIENT
G-52 Inspirational
CATEGORY
Brand Strategy, Brand Activation ,Digital Strategy , Social Media Marketing,Music Distribution , Event Promotion