Patrick Kagaba AKA Kamlesh Kagaba in partnership with Urban Light Recordings is slated to release his album and it  highlight the various misplaced priorities we have in our society with a view to give practical solutions that can jolt us back to consider and esteem the important things in life.
Background
We live in a world where people's priorities and morals have been degraded to the point that even the things that are right and wrong are no longer clear as they used to be but everything has now become relative. All around us we see a steady decline in priority areas like Christian doctrinal foundations, family, education and family. This is the passion that grips the heart of Patrick Kagaba a minister of the gospel and a Christian rapper, and has led to the inception of this project.
5-Priority areas
The breaking news project encapsulates 5 key priority areas.
Christian doctrinal foundations.
Family & Marriage.
Purpose
Entertainment
Boy Child welfare
BREAKING NEWS ALBUM LAUNCH & CONCERT
The album will be launched via a concert on the 13th December this year. (Details Soon)
ARTISTE PROFILE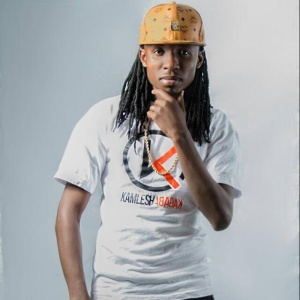 Kamlesh Kagaba
Born 28 years ago, Patrick Kagaba who goes by the pseudonym "Kamlesh Kagaba" is a multi talented
and respected artiste in Kenya and beyond with rare skills in rap, song writing and poetry. His unique
gifting has made him straddle the music industry like a colossus for a time approaching 10 years now.
Kamlesh Kagaba has been part of great projects over the years such as the "Mad Love Mix tape", a
collaborative project that involved the best and gifted artistes across the country. He released his first
album in 2011 titled "In dependence"; the album got a highly rated review from top music industry
players and served to push him to the wider East African countries with successful tours in Uganda and
Tanzania. He has been nominated in the renowned Mwafaka awards and even performed alongside
great international artistes such as Da Truth, Lecrae, Andy Mineo and Trip Lee.
Despite being an "Einstein" in his craft Kamlesh Kagaba uses his platform to proclaim the hope that is
contained in the gospel of Jesus Christ and help the youth of this generation towards a path of
transformation and empowering. Losing his mother in 2014 was one of the most painful moments in his
life, an experience which sharply reminded him of the frailty and temporal nature of this life and thus
led to the birth of the project "Breaking News" which is all about prioritizing the important things in
every area of Life.
Kamlesh Kagaba is also a dedicated husband and father who believes in the family institution and also
serves in his local church.